Test application. More...
#include <appl.h>

[legend]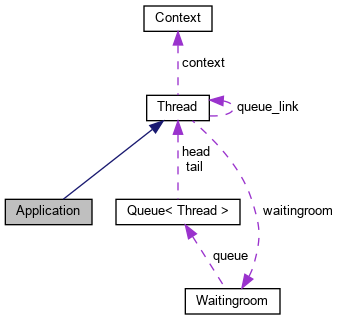 [legend]
volatile bool 
kill_flag
 
Marker for a dying thread.

 
static void 
kickoff (Thread *object)
 
Function to start a thread. More...

 
Context 
context
 
Context of the thread, used for saving and restoring the register values when context switching.

 
Test application.
Note

Any class derived from Thread defines an application for StuBS.
---
The documentation for this class was generated from the following files:
user/app1/appl.h
user/app1/appl.cc